París nocturno desde el Arco del Triunfo
22 December, 2010, 09:34 - -Blanco y negro, -Largas exposiciones, -Nocturnas, [ Monochrome Project ], Arquitectura / Escultura, -París
---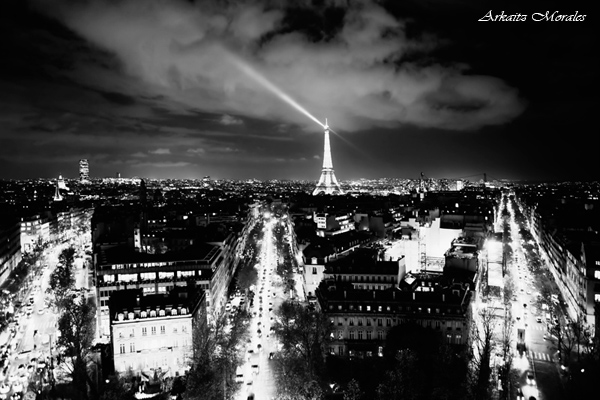 Administrator (Arkaitz Morales)
28 December, 2010, 08:30
---
It´s true, the night in Paris is magical, I could enjoy it because it was night at 5 P.M.
I loved the streets of Montmartre, one of my favorite parts of Paris.
Thanks for the comment Dani.
Best regards,
Arkaitz.
Daniel Arenas
24 December, 2010, 17:23
---
Paris by night is simply delightful, all this dynamism, movement and why not, stress as the big city it is.
Lights, colors, french odors... involves the visitor and takes him / her to the bohemian world that represents Paris especially in Montmartre.
Administrator (Arkaitz Morales)
23 December, 2010, 17:16
---
Bienvenido Jordi, me alegro que te haya gustado el trabajo.
Vine muy contento de París, iré subiendo poco a poco alguna fotografía más.
Un saludo y gracias por el comentario.
Jordi Gallart
23 December, 2010, 15:31
---
Impresionante foto, gran trabajo en B/N.
Hace foto que he tropezado con tu página y me parece espectacular, la seguiré.
Comments
---
Add Comment
Fill out the form below to add your own comments.