La puerta al mar (Los Urros)
23 March, 2011, 12:06 - -Amaneceres/atardeceres, -Blanco y negro, -Fuerza del mar, -Largas exposiciones, [ Monochrome Project ], -Cantabria
---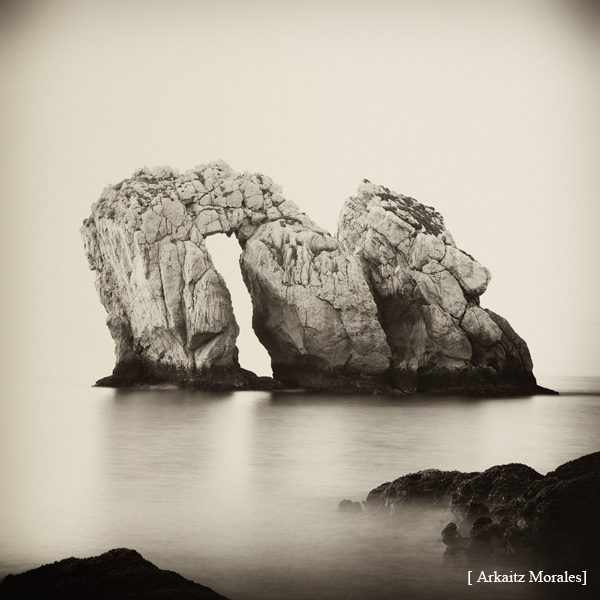 Administrator (Arkaitz Morales)
24 March, 2011, 07:47
---
Hola Dani,
Aunque parezca mentira bajar a la zona inferior no es tan complicado y cambia totalmente la perspectiva que estamos acostumbrados a ver.
Fue un día de poca inspiración y el tiempo encima no ayudó por el cielo tan raso que había.
Me alegra que no haya nada que criticar, la tenía procesada desde hace tiempo y no la he sacado porque no me terminaba de convencer, pero ha sido una buena excusa para mostrarla!
Un abrazo!
Daniel Arenas
23 March, 2011, 23:51
---
Muy buena foto, no se me ocurre que criticar de ella. Y soy más de color que de virados o b/n pero está genial al igual que el `punto de vista, diferente al que estamos acostumbrados a ver.
Salu2 ;)
Comments
---
Add Comment
Fill out the form below to add your own comments.